Research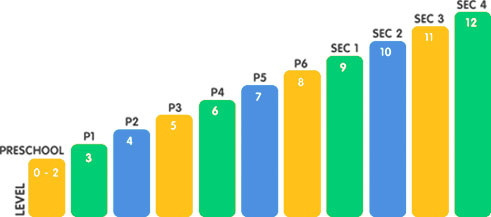 The Readin™ Framework
There are 13 levels of difficulty (Levels 0-12) for Readin™ eBooks. Each level corresponds to one year's experience of learning English as a Second Language.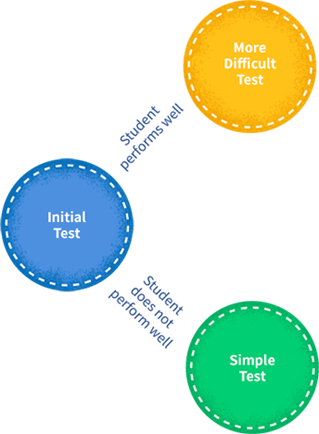 Adaptive Placement Test
How does the Placement Test determine students' reading ability?
The Placement Test is adaptive, and comprises a series of short tests that students will have to answer in order for Readin™ to determine their reading level.

The Placement Test is built upon the Item Response Theory (IRT) statistical framework. The IRT framework provides a method for relating a student's response to a question to his/her reading ability.

Students will first input their age and school level , and rate themselves on how much they like the English language and their perception of their own level of English reading comprehension .

This allows Readin™ to present an initial test with a suitable difficulty level for the student.

Based on the student's ability to answer the initial test, a subsequent simpler or more difficult test will be given.

This continues until Readin™ is able to determine the student's level of reading comprehension. On-level texts will then be recommended for the student to read.

What is an on-level text?
On-level texts are passages that students are expected to be able to read and comprehend 75% - 95% of the meaning. In Readin™, this means that students should be able to accurately answer at least 75% of the quiz questions in each eBook.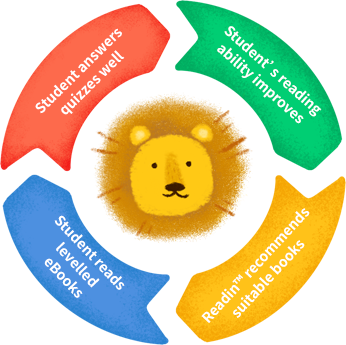 What is the Accelerated Reading Programme
The ARP provides on-level texts to students, and monitors students' reading progress over time. As the student reads the on-level eBooks and answers the questions found in each eBook, the programme will recommend more difficult eBooks for the student as his/her reading ability improves. This allows the student to improve his/her English reading ability more effectively.

Matt Steele
More than 20 years' experience in English Language Teaching and teacher training
Former Head of Innovation and Development for ELT Division at Oxford University Press


Professor Ng Hwee Tou
Professor Ng Hwee Tou is Provost's Chair Professor of Computer Science at the National University of Singapore (NUS), a Senior Faculty Member at the NUS Graduate School for Integrative Sciences and Engineering, and Vice Dean (Research) at the NUS School of Computing. He received a PhD in Computer Science from the University of Texas at Austin, USA.

Consultants
We build these to serve you better